What are some tips when visiting Switzerland?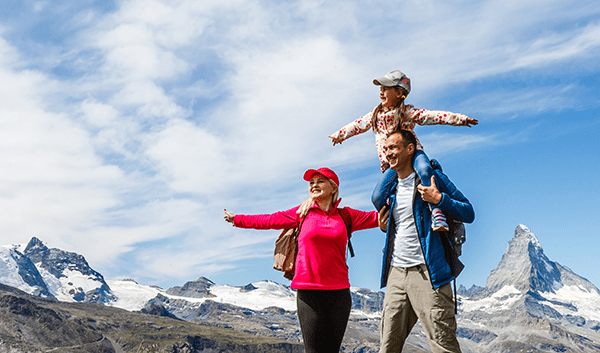 When to go to Switzerland
Switzerland's weather is very mild and it can be difficult to choose the best time to visit. Switzerland has a full four seasons, unlike some other destinations that only have one season that is ideal for visiting. While the shoulder seasons can still be used for travel, you can opt-out of the peak tourist season to avoid crowds. However, the main winter and summer months are the most popular times to visit Switzerland.
Low season (Oct-Mar – Mountain resorts close in the first half of the season. There are fewer hours and sights open. Prices will be 50% lower than in high season.
Mid Seasons (Apr–Jun & Sep – Resorts that are open longer in warmer temperatures can still offer better prices and more enjoyment.
High Season (Jul-Aug & Dec-Apr – All is open and bustling, especially in July and August.
What to pack for Switzerland
It is important to pack as light as possible. You don't need to pack if you're only staying in one or two locations during your trip.
If you are planning to travel all over Switzerland and take trains frequently, packing light will be a good idea. You don't want to have to carry a lot of luggage on trains.
If you choose a smaller piece of luggage, it can be placed above your seat or next to you. You will need to move around from best hotel in Switzerland to hotel and train to hotel. Pack light and efficiently.
Another tip on what to wear: just because it shows that the town of Interlaken's temperature is 30 degrees on a summer day, doesn't mean that the mountains around it will have the same temperature. It was only 5 degrees up the mountain in Schilthorn in June, which is quite different from the Lauterbrunnen Valley.
We recommend layering, with the ability to change layers depending on the temperature and conditions you encounter.
How to go around in Switzerland
Travelling around in Switzerland can be quite expensive: the more you put in your to-do list, the more your budget will suffer. It's best to pick one or two top places to focus on.
Car rentals and buses are pretty expensive. Even train is expensive, but the rail network is incredible and will take you pretty much anywhere you need. So, we suggest you take advantage of this transport system.
If traveling by train is your choice, then it's useful to purchase a Swiss Half-Fare Card, which gives you half price off any ticket for the year to come. This can be a life saver especially if you are going to use trains to get around the country and if you want to visit most of what Switzerland has to offer.
How to cut costs in Switzerland
Switzerland is known for being an expensive place to live and travel. A dinner out will cost around $50 and train tickets can be double that price. So how can you get around this as a traveller from the UK?
First of all, we recommend drinking the tap water and cutting out alcohol. Drinking is not for those on a tight budget in the country, and the tap water is fresh and delicious compared to environmentally-hazardous plastic bottles from supermarkets.
How to be prepared for Switzerland
The adaptor you need in Switzerland is for Type J outlets, while the rest of Europe uses Type F outlets. It's recommended to bring a Universal Adaptor along with you on the journey.
Don't try to scam authorities and checks: the Swiss system is precise and strict. If you ride a train without a ticket, you will have to pay a significant fine.
If you like working out, take advantage of the free outdoor gyms in many trails and cities.
Get a map if you are travelling off-route. Conditions can be messy and you should always know your best path to safety.