Where to eat in Zurich?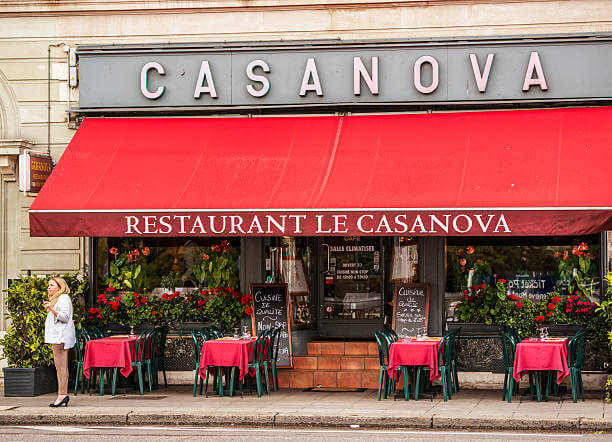 Where to eat in Zurich? Zurich cuisine is a blend of traditional Swiss dishes and modern, international influences. The city's location near lakes and mountains provides fresh ingredients, such as freshwater fish and game meats. Traditional dishes include fondue, raclette, and rösti, while modern interpretations incorporate global flavors and ingredients. Popular dishes in Zurich include Zürcher Geschnetzeltes, a veal dish with cream sauce, and Zopf, a soft, braided bread. Zurich also has a thriving cafe culture, with coffee and pastries being a staple of the city's food scene. Overall, Zurich cuisine offers a diverse range of flavors and culinary experiences for visitors and locals alike.
There are many places and restaurants you can visit in Zurich. As the best recommendation in this case it's best to ask locals where to eat in Zurich.
Food culture in Zurich
There are many options for dining in Zurich. It is well-known for its fine dining options, including many Michelin-starred restaurants. There are many cafes, casual bistros and fast food outlets to suit different tastes and budgets. There is also a strong street food culture in Zurich, with many food trucks and outside food busses offering everything from burgers and fries to Asian-inspired meals. Zurich's varied restaurant scene offers something for everyone, no matter what your tastebuds are.
What to eat in Zurich?
A lot of tourists want to know what to eat in Zurich, Zurich offers a variety of mouthwatering dishes, including traditional Swiss dishes and international cuisine. These are some must-eat dishes while in Zurich
Zurcher Geschnetzeltes is a classic Swiss dish that features thinly sliced veal and creamy mushroom sauce. It can be served with rosti, or noodles.
Fondue is a Swiss classic made with melted cheese. It's served with bread cubes to dip.
Rosti – Crispy potato dish, which can be served as a side dish or main course. It is often accompanied with bacon, cheese or fried eggs.
Luxemburgerli: Delicate, creamy mini-macarons made from Confiserie Sprungli in Zurich.
Tirggel is a traditional Swiss Christmas cookie made with honey, flour, aniseed.
Swiss chocolate – Enjoy the world-famous chocolates of Switzerland, including Toblerone, Lindt and Laderach, all from this country.
Swiss cheese – Try some of the delicious Swiss cheeses like Gruyere, Emmental, and Appenzeller.
There are many other culinary options offering best food in Zurich.
Best restaurants in Zurich
You can't just say, that there are bad restaurants in Zurich offering low quality food. It's all about the preferences but as for now and as for the reviews there is a little list offering best restaurants in Zurich:
Restaurant Kronenhalle
Still wondering about where to eat in Zurich? The legendary restaurant Kronenhalle can be found in Zurich, Switzerland. This restaurant has been welcoming guests since 1924. It is well-known for its sophisticated and elegant atmosphere. The restaurant is located at the intersection of Main Street and Broadway.
The interior is decorated with artwork from famous artists like Chagall, Miro and Picasso. It creates a unique dining experience. Kronenhalle is one of the most fun restaurants in Zurich.
Kronenhalle is known for its Swiss classics, such as Zurcher Geschnetzeltes (a veal dish served with cream sauce) or Rosti (a crispy potato dish). There is a large wine selection with more than 2,000 options.
Kronenhalle is a popular spot for both locals and tourists. It has hosted many famous figures over the years including Albert Einstein, Yves Saint Laurent, and many others. The restaurant's high-end reputation is not a detriment. It is friendly and welcoming, and has a wide clientele, which adds to its unique charm.
Also recognized as one of the best places to eat in Zurich.
Restaurant Hiltl
Hiltl is a family-owned business that has been operating for over 120 years. The restaurant was founded by Ambrosius Hiltl in 1898 and has since been passed down through several generations of the Hiltl family. It is one of the best places for dinner in Zurich Switzerland.
In addition to the restaurant, It also has a cooking school, catering service, and a food store that sells vegetarian and vegan products. The cooking school offers a range of courses, from basic cooking skills to advanced culinary techniques. The catering service provides vegetarian and vegan food for events and functions of all sizes.
The place is also known for its commitment to sustainability and using high-quality, locally sourced ingredients. The restaurant has also introduced innovative concepts such as the "pay as you wish" buffet, which allows customers to pay what they feel the meal is worth.
Hiltl has been recognized with numerous awards for its food and sustainability practices, including being named the "World's Best Vegetarian Restaurant" by the World Restaurant Awards in 2019. It is a popular destination for locals and tourists alike, and is often cited as a must-visit restaurant in Zurich.
This place is known for providing one of the best food in Zurich.
Clouds restaurant
Clouds is a modern fine dining restaurant located in Zurich, Switzerland. It is situated on the 35th floor of the Prime Tower, which is the tallest building in Switzerland. The restaurant offers panoramic views of the city and the surrounding mountains. It is one of the best restaurants in Zurich old town.
Clouds is known for its contemporary cuisine, which combines traditional Swiss ingredients with international flavors and cooking techniques. The menu features a range of dishes, including seafood, meat, and vegetarian options. The restaurant also has an extensive wine list, with a focus on Swiss and European wines.
Take into consideration that currently, UK citizens travelling to Switzerland only need a valid biometric passport to do so. However, soon ETIAS will change this, as a new system is coming into force in 2023 that will change the way many people travel to the Schengen zone. The new European Travel Information and Authorization System (ETIAS) is being introduced as a way to streamline and enhance the security of travel into the European Schengen area.
In addition to the main dining room, Clouds also has a bar and lounge area, where customers can enjoy drinks and small plates. The restaurant is popular for both business and leisure occasions and has won several awards for its food and service.
Zurich restaurants old town are very popular. Clouds is part of the Clouds Hospitality Group, which also includes a bistro, a café, and an event space. The group is committed to sustainability and uses locally sourced ingredients and organic products whenever possible.
Street food
Apart from the restaurants, Zurich has a vibrant street food scene that offers a variety of delicious and diverse options. Here are a few popular street food options in Zurich:
Swiss-style bratwurst: Grilled sausage served in a bread roll with mustard and onions. This is a popular street food snack in Switzerland and can be found at various food stands and kiosks around Zurich.
Falafel: A popular Middle Eastern street food made from ground chickpeas or fava beans, formed into balls or patties, and fried. Falafel can be served in a pita bread with salad and sauces, and is a popular vegetarian option.
Raclette: A Swiss dish that consists of melted cheese served with boiled potatoes, pickles, and onions. Raclette is a popular street food during the winter months, and can be found at various Christmas markets and street food festivals.
Swiss-style crepes: Thin pancakes filled with sweet or savory toppings such as cheese, ham, Nutella, or fruit. Crepes are a popular street food option and can be found at various food stands and kiosks around Zurich.
As mentioned above, ETIAS will play a huge role in world travel starting from 2023. You can check ETIAS requirements on our website. It will finally come into force in 2023, when all ETIAS eligible travelers will be required to apply for ETIAS approval before they are able to visit any destination within the Schengen zone.
Overall, Zurich's street food scene offers a wide range of options that reflect the city's diverse culinary influences, and is definitely worth exploring. Street foods is one of the best options to eat Zurich.
Conclusion
Zurich has a rich and diverse food culture that offers something for everyone. Whether you're looking for traditional Swiss cuisine, international flavors, fine dining experiences, or casual street food, Zurich has it all.
The city is home to numerous highly regarded restaurants, many of which have been recognized with Michelin stars or other prestigious awards. In addition, there are many local cafes, bakeries, and food markets that offer a variety of fresh, locally sourced ingredients.
Zurich is also known for its vibrant food festivals and events, such as the Zurich Street Food Festival, the Chocolate Festival, and the Wine Festival. These events offer visitors the opportunity to sample a variety of local and international cuisines in a festive and social atmosphere.
Overall, Zurich's food culture is one of the highlights of the city, and there are countless options to choose from. Whether you're a foodie or just looking for a good meal, you won't have to look far to find something that satisfies your taste buds.
Once you go to Zurich, you will never ask a question of where to eat in Zurich.